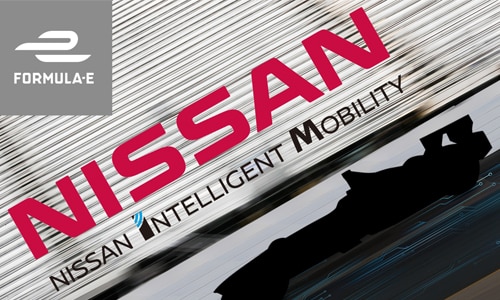 Nissan set to join FIA Formula E Championship
Nissan set to become the first Japanese automotive brand to compete in FIA Formula E championship to be held in 2018.
This gives Nissan a great platform to spread its message of Nissan Intelligent Mobility - the company's strategy to redefine Nissan's driving experience.
"As the ultimate expression of the thrill of instant acceleration and agile handling that's at the heart of Nissan zero-emission driving, Nissan is going to electrify the Formula E championship," said Daniele Schillaci, Nissan executive. "Nissan will be the first Japanese brand to enter this growing championship, bringing our long history of motorsports success to the Formula E grid. It will give us a global platform for bringing our pioneering Nissan Intelligent Mobility strategy to a new generation of racing fans."
"Nissan's DNA is rich in innovation in electric mobility, not to mention a long history of success in motorsports," added Schillaci. "It makes sense that we bring these two core elements together by competing in Formula E."
The FIA Formula E championship is a global racing series which was launched in 2014. Team from all around the globe compete in this race with all-electric powertrains on street circuits which are set up in major urban centers around the world.
Alejandro Agag, the founder and CEO of Formula E was excited on the news of Nissan joining the race.
"To have a name like Nissan coming on board is a momentous day for the series," said Agag. "Not only is it great to welcome a new manufacturer to the Formula E family - it's great to see our first Japanese manufacturer entering the frame, showing truly how global the electric revolution is. Japan is a country at the forefront of new technologies, with one of the biggest followings of Formula E. The shift toward sustainable mobility is in motion, and it's unstoppable. I look forward to seeing the Nissan logo adorned on the new-look cars for season five."
Nissan will start competing in this race from season 5 which will begin in late 2018.